Microelectronic's Corporate Responsibility
Microelectronic's Corporate Responsibility is mostly focused on its performance in relation to staff and customers, environment and social presence.
Energy Consumption
Microelectronic monitors its environmental performance via established voluntary goals to help track and improve upon its energy consumption.
The Energy Conservation goal is to achieve annual savings equal to 3.00% year-on-year of Microelectronic's total energy use.
Our energy consumption during financial year 2021 was approximately 4.4% lower than FY2020, and the average energy cost per kWh year-on-year decreased by 5.6% over FY2020.
Over the 10 years' period, since we commenced recording our emissions, we achieved a compound average reduction rate of 6.3% yearly in Energy Consumption and of 8.4% in GreenHouse Gas emissions, which shows our Company's successful effort in meeting or exceeding our target.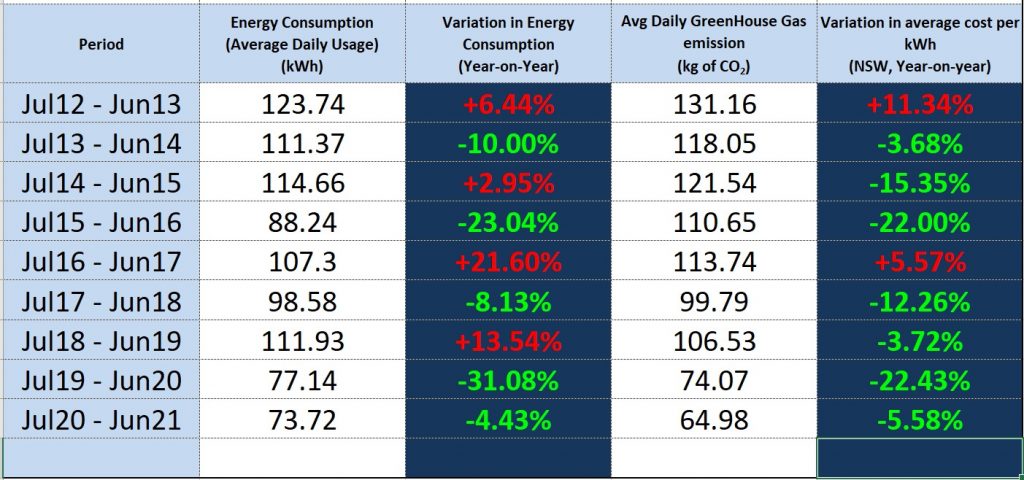 Note: All the quoted data is taken from actual utility bills.
Health and Safety
Microelectronic is committed to ensuring a safe and healthy work environment for its staff, in compliance with legislative obligations. This commitment is underpinned by Microelectronic's Code Of Ethics which reflects and fosters the importance of staff's health, both mental and physical, with an appropriate work-life balance.
Social Performance
Through its community support programs Microelectronic aims to make a meaningful contribution to the social and economic well-being of our communities.
Microelectronic is a sponsor of the St. George Foundation, a member of the IMPACT100 Sydney North Community, a regular supporter of the Sir David Martin Foundation and of the Westpac Lifesavers Rescue Helicopters.
In addition, Microelectronic regularly supports local schools and charity events with donations of money and goods.